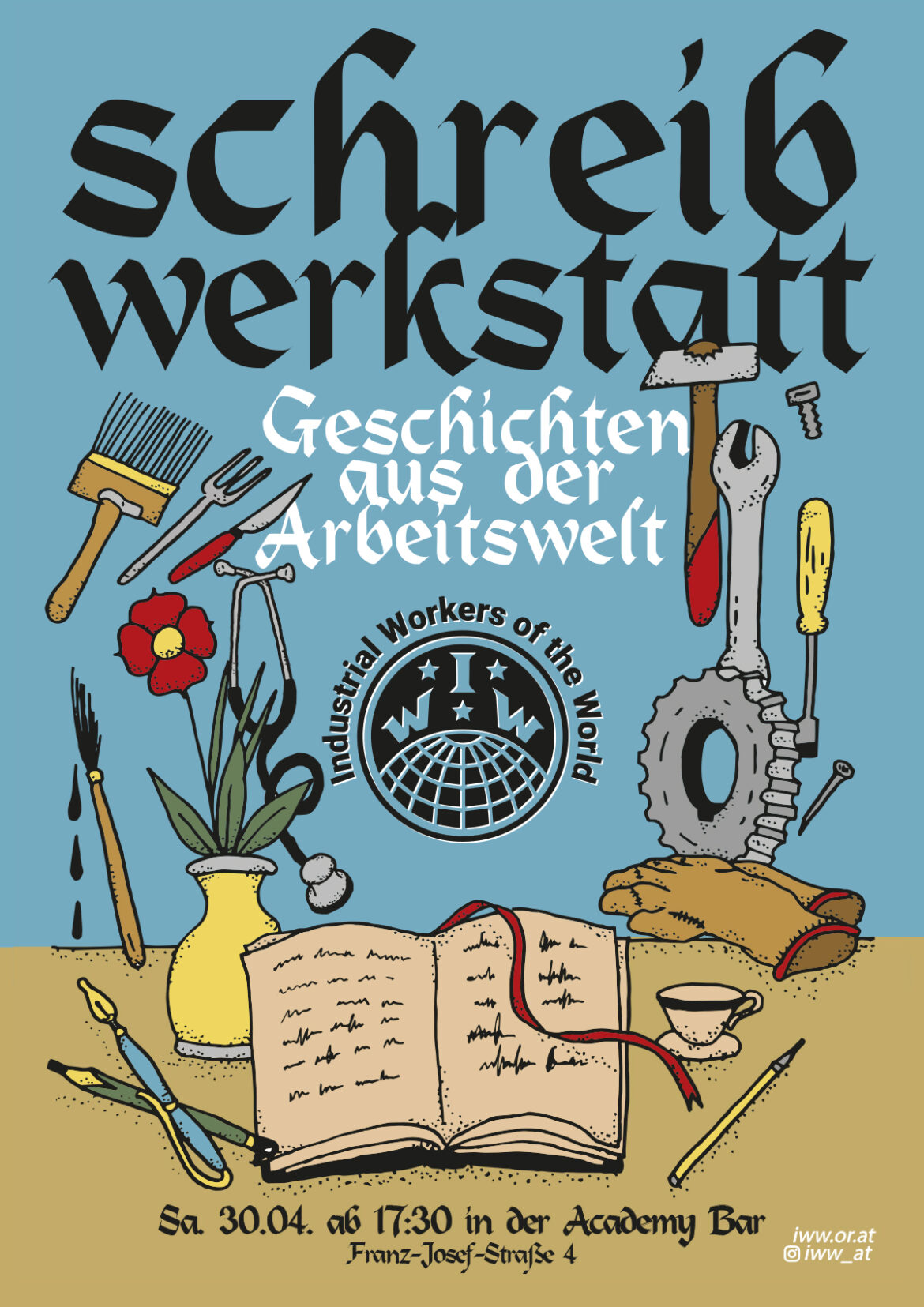 Even if we don't want to admit it, most of our every day life is spent at our workplace. A lot of the stories we share with each other at the bar counter or at home in small settings have something to do with wage labour. Some of those stories are about negative but also positive and amusing experiences.
These kind of stories would give a better insight about the situations in all the different industries, but unfortunately they rarely get written down. With our writing workshop we want to establish a space for everyone to write down and, if wanted, share their experiences from their workplace.
Come on over to the Academy Bar (Franz-Josef-Straße 4, 5020) on the 30th April at 5:30pm, grab a pen and some paper and start writing.
We are looking forward to seeing you!
IWW Salzburg – The One Big Union